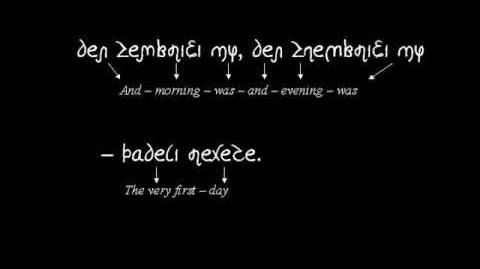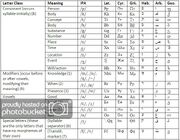 Pmitxki is a conlang published on YouTube in 2009 by the YouTube user of the same name [1]. It has a few identical features like the basis of meaning is a letter, and each letter represent a sound that is either a vowel, a vowel modifier, or a consonant. so one may think that the language Pmitxki is a oligosynthetic language. However, it isn't; the word creation crams so much meaning into so few onsets and codas that the actual grammar is highly isolating.
The Writing System And The Vocabulary
Edit
The writing system is an alphabetic system[2] based on the Latin and Greek alphabets. Each letter has a basic meaning and the vocabulary is constructed by the meaning of letter, which means that every word in this conlang has not been randomly generated.
Voiced
/p/

/t/

​​​​​​​
k

/s/
ψ /ps/
/ks/
/ts/
/x/ [ʃ]
/px/
/kx/
/tx/
Vowels
a

​​​​​​​
o
i
e
The Grammar
Edit
Pmitxki is grammatically an agglutinative SOV language. Even though, or possibly because, the system of word creation is polysynthetic, the actual grammar has no inflectional morphology, and it's possible that there is no inflection or compounding at all. There is a separate past particle and neither declension nor conjugation.
Community content is available under
CC-BY-SA
unless otherwise noted.